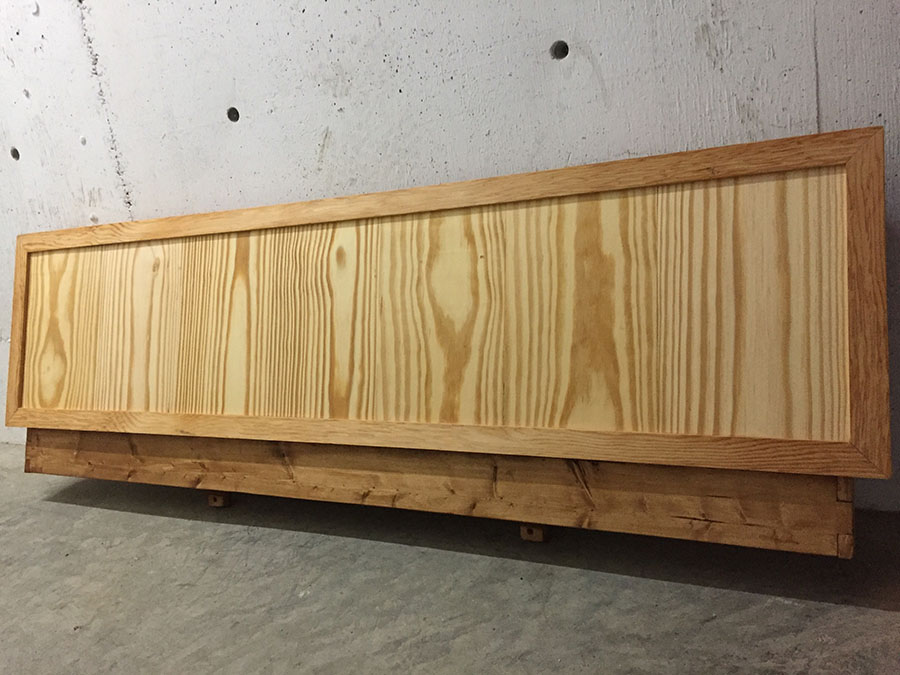 Years ago I found some really groovy-looking wood that was being wasted as a warehouse pallet. I took the nails out, ran the boards through a thickness planer, and began preparing them for their new life as a headboard.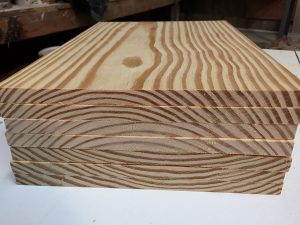 I used tongue-and-groove joinery to assemble the boards as the main decorative piece, then acquired a 2×4 from an old building demolition in Vancouver to use for the decorative frame. After running them through a thickness planer, I ripped them so they had a square plane, routed a groove to receive the main decorative piece, then mitred the corners to fit nice and flush. Glue. Clamp.
Once the decorative frame was assembled, I began the structural frame with my goal being simplicity. I used another old 2×4, planed it, and resawed it to make two long, thin, wide pieces. I cut them to length and marked out some tenons and half-lap mortises. This was the first time I was attempting any mortise and tenon joinery with hardwood, and I was doing it without a suitably sharp saw, chisel, or hand plane. And yet they turned out pretty great, if I do say so myself.
After a nice dry fit, I glued it and clamped it, making sure to keep the decorative frame as a separate piece from the structural frame, in case I wanted to repurpose it later. As usual, the unexpected happened and my wood started twisting on me during glue assembly; bring on the clamps!
While the structural frame dried, I finally got to apply mineral oil to the decorative frame, which always blows me away. Here's a before/after shot.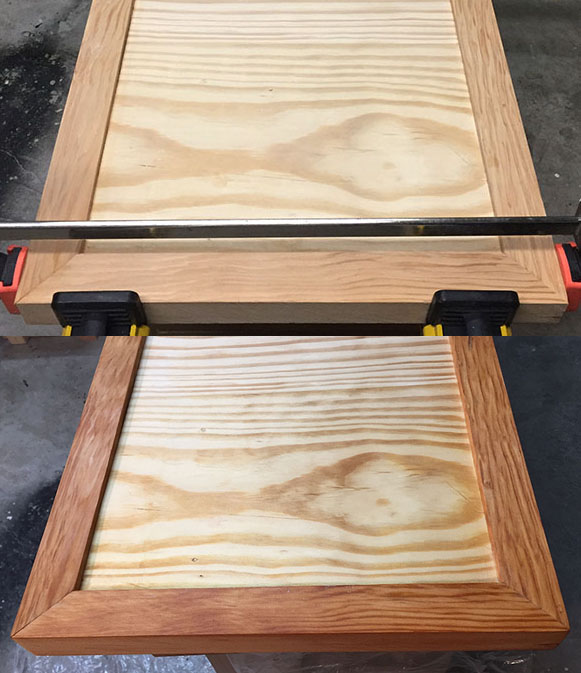 And after the structural frame dried, I applied some mineral oil, then a coat of a heritage-style stain to make the decorative frame stand out more. And when that was done, I assembled the two frames together using small #6 screws. I prefer to use traditional joinery but in this case, I didn't want them to be attached permanently.
Months later, I'm pleased to finally have a finished product that is exactly what I had in mind from the beginning. This is my first piece of "fine" furniture made entirely out of hardwood, and I learned a few good lessons from it. The first could also be considered, don't count your carrots before they're picked. The second could be, an eight-hour project done in 30-minute increments takes way, way, WAY too long.