Recently, I decided to build a roof rack to transport full sheets of plywood. I wanted to be able to assemble and disassemble it quickly without compromising any strength. My final design incorporated what I think are all half-lap joints. (Please correct me if I'm wrong!) I used two long 2x4s and a couple wider planks of wood that were all gathering dust in the shop.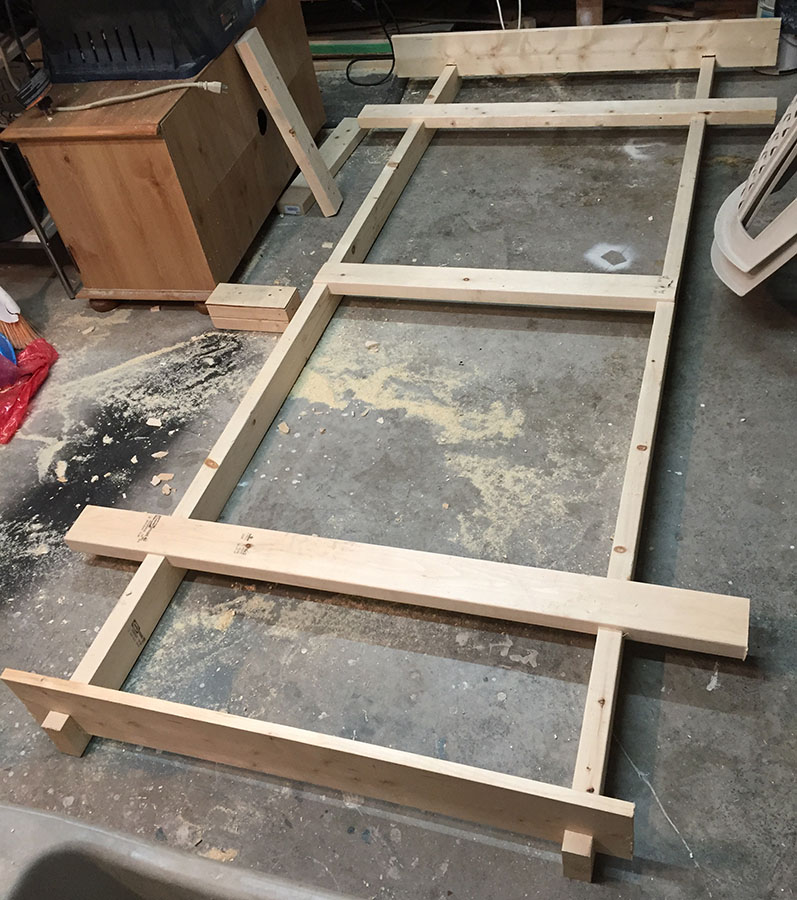 I used a mitre saw to cut all my wood to length, then a circular saw to start all my half-lap joints and a chisel to finish them. I ended up using a handsaw to cut the wider planks. Here is what my seven disassembled pieces look like with joinery cuts: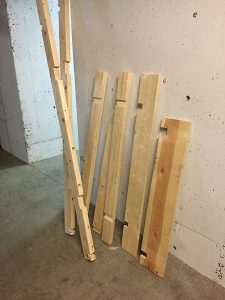 A close up of the joinery when assembled: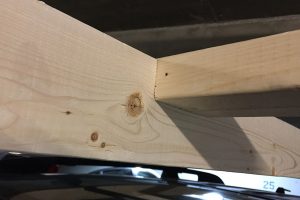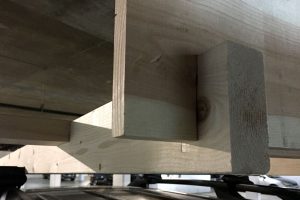 Then I assembled it on the vehicle to mark the placement of notches for the crossbars to prevent back-and-forth movement. The rack is set slightly off-center so that there is room to open the hatch, but not too off-center so that the load ends up on the hood.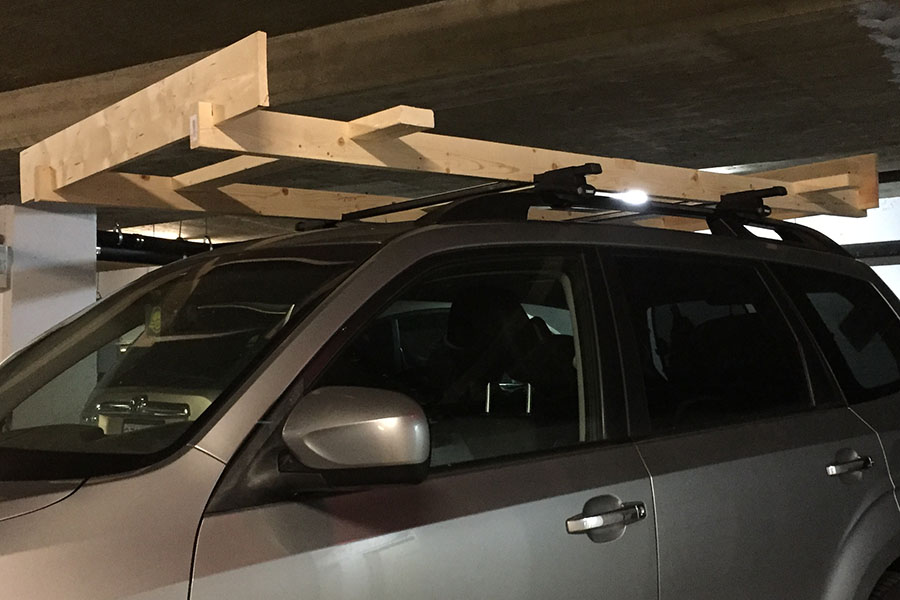 And most importantly, the final assembled piece after being loaded up with plywood. I used small pieces of wood screwed to the ends of the longer crossbeams to prevent side-to-side movement. A couple ratchet straps are then used in conjunction with our old friend gravity to prevent up-and-down movement.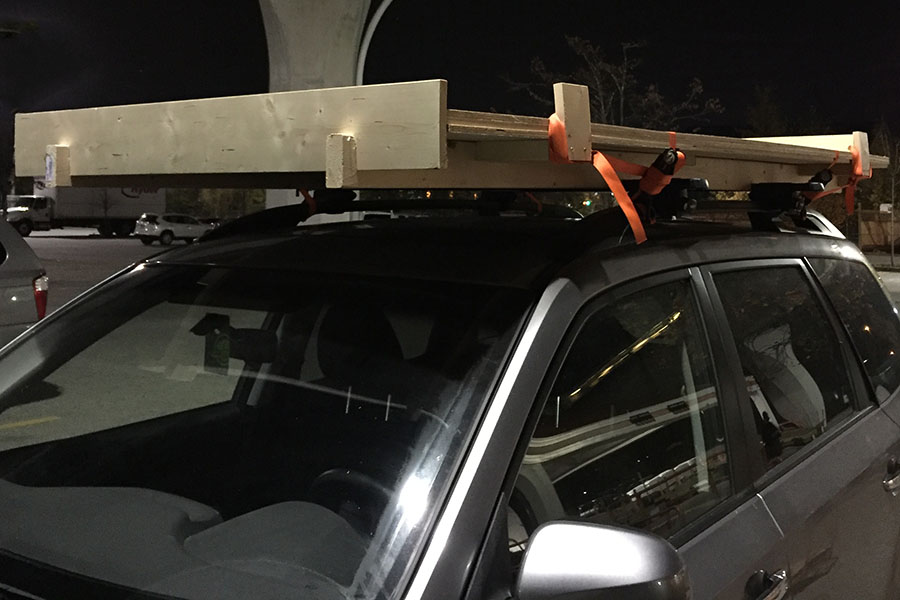 I would definitely recommend this kind of design for someone with similar requirements. It is practical, easy to build, and perfectly effective. If I needed to, I could even throw a tarp over the whole thing to transport plywood in the rain… but honestly, if it's raining, I'd rather be at home with my family. And hot chocolate. And popcorn. Come to think of it, forget the plywood, bring on the rain!